These are some Elevation Polish swatches, most of which are colors I got at the second to last restock.
I got an amazing dark purple called Tronador! It is one of my favorite shades of purple. It has a hidden shimmer that matches the first color I decided to pair it with.

This was my anti Valentines Day mani, and I used Jindie Nails Dead Roses. I was lucky enough to find this color on Pinterest, since the Llarowe February A Box, Indied was sold out.
Without flash
I had 2 coats of Dead Roses on so I could add some more circle glitter. I had one coat of Tronador on the middle and ring finger, but you could still see some VNL (Visible Nail Line).. If you have shorter nails you probably only need one coat since this is such a dark color.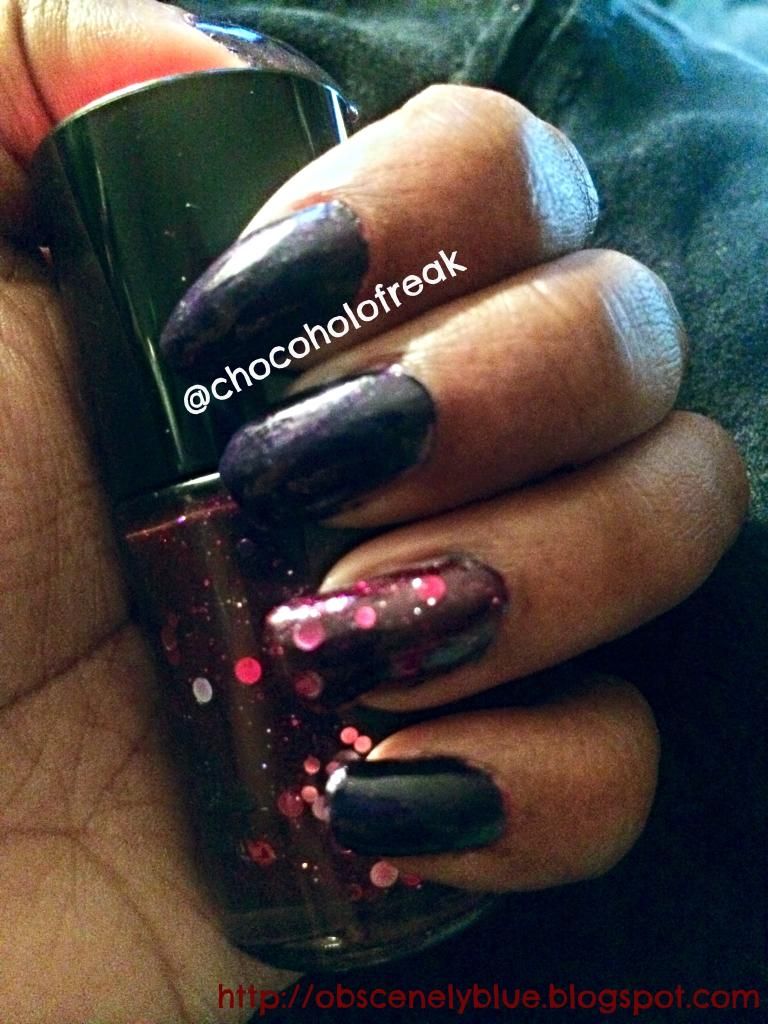 With Flash
I added another coat of Tronador to get rid of the nail line. In this picture, I think you can see some of the different colored shimmer and tiny flakes in the polish.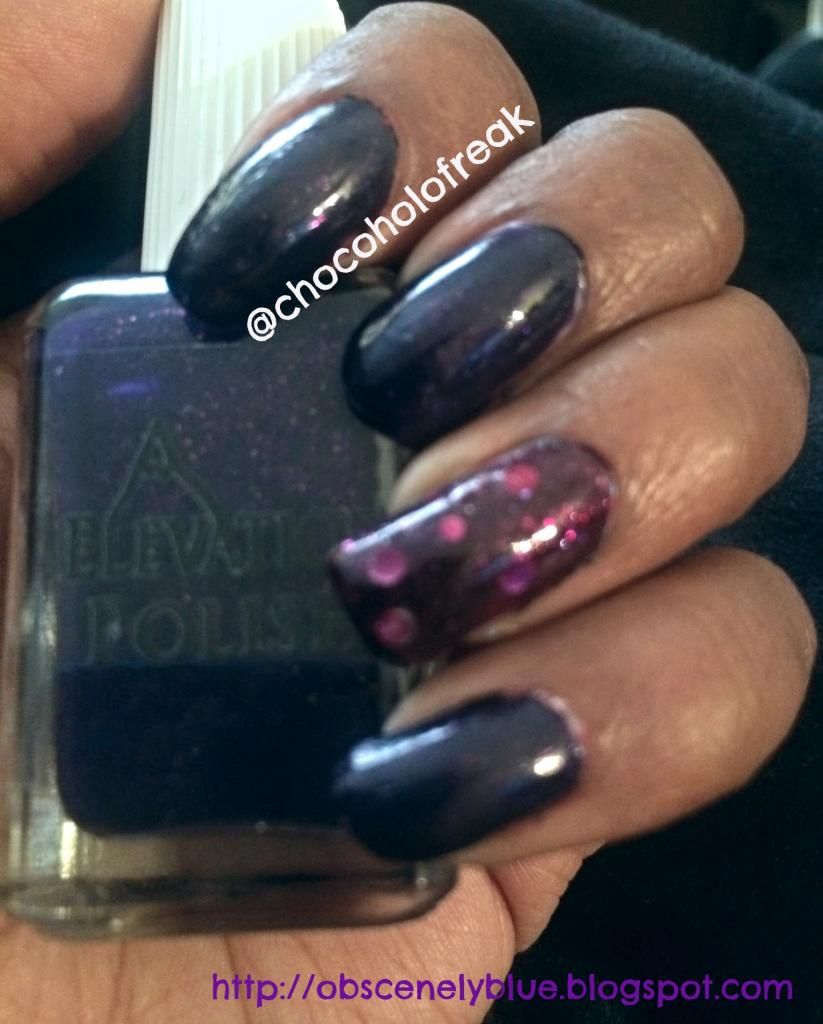 This is the first time I got an SBP (Small Batch Prototype) at a restock. It is called Salcantay and it had my favorite colors, blue, green and purple in it. It is in a clear base. I had a hard time deciding what colors to use it over, but after I tried it over Tronador (middle finger) I decided to also try it over Forest of the Fog (pointer finger) , which is a very pretty dark teal jelly polish on its own. My other nails are Muztagh Ata, which is a gorgeous lighter teal holo. It is 2 coats with HK Girl Topcoat.
Without flash:
With flash: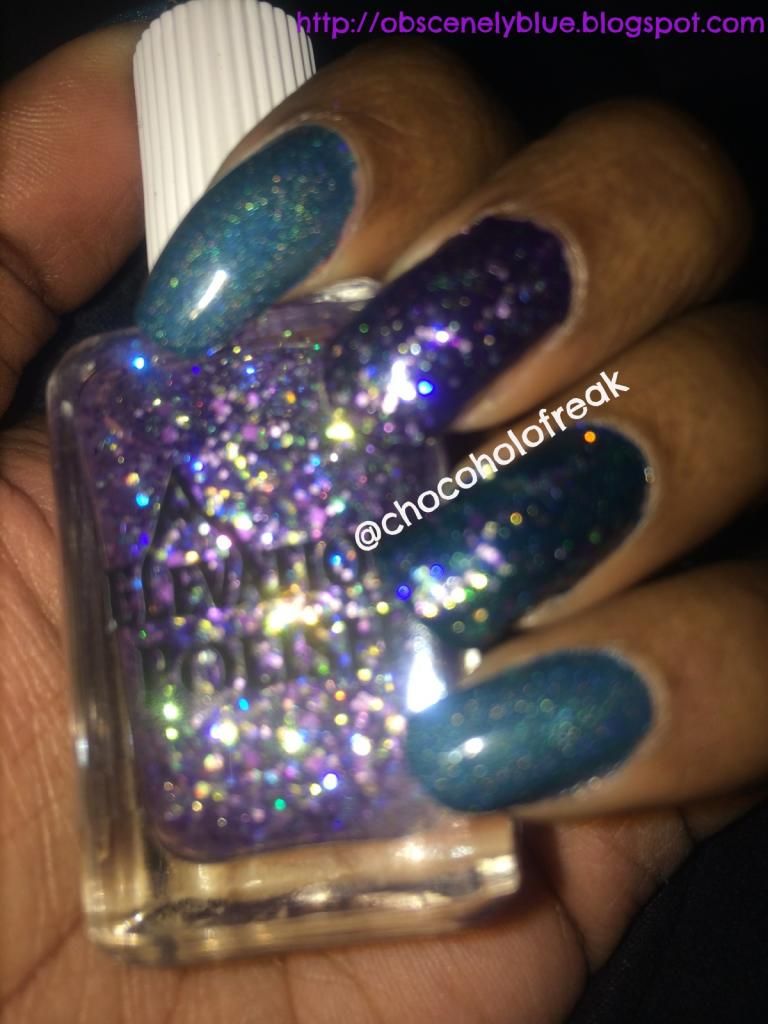 Which color do you think Salcantay looks best over?
This color seriously made me so happy! I had been in such a funk but the glitter mix is my favorite colors and it cheered me up to look at it.