I am really excited to be doing this post as part of the Orange Link-Up for Proud Beauty Bloggers of Color!
I usually don't wear orange
anything
. I have yellow undertones, and I'm always afraid of orange clashing with my skintone.
But this idea also ended up being sentimental for me. My uncle passed away last year, and his favorite color was orange. I remembered finding a new pair of Orange Nikes in his apartment, and so I feel like in a way the makeup and nail polish I am using in this post is a way to honor him, especially since this is a color that I would not ordinarily wear. I hope that somehow he can see this and know that I am thinking of him.
First of all, I would like to show a lip color by Mary Kay. It is called Mango Tango, and I was surprised at how flattering it turned out on me. This was given to me to review by Influenster.
Next, I have a manicure to show you.
I mainly used Orange by Lilypad Lacquer, which is a very bright neon color. Then I topped it with a holo topcoat by Starlight Polish.
For my accent nail, I used Lemon by Lilypad Lacquer as a base. Then I did freehand stripes as a base with several other colors:
From top to bottom (one brand I will abbreviate as PBP for the purposes of this post):
The red color is Daquiri, the blue is called Ocean Rave, and the purple is called Jungle Juice. Daquiri and Jungle Juice glow in UV Light.
The orange, yellow and green are all Lilypads (Orange, Lemon, and Lime.)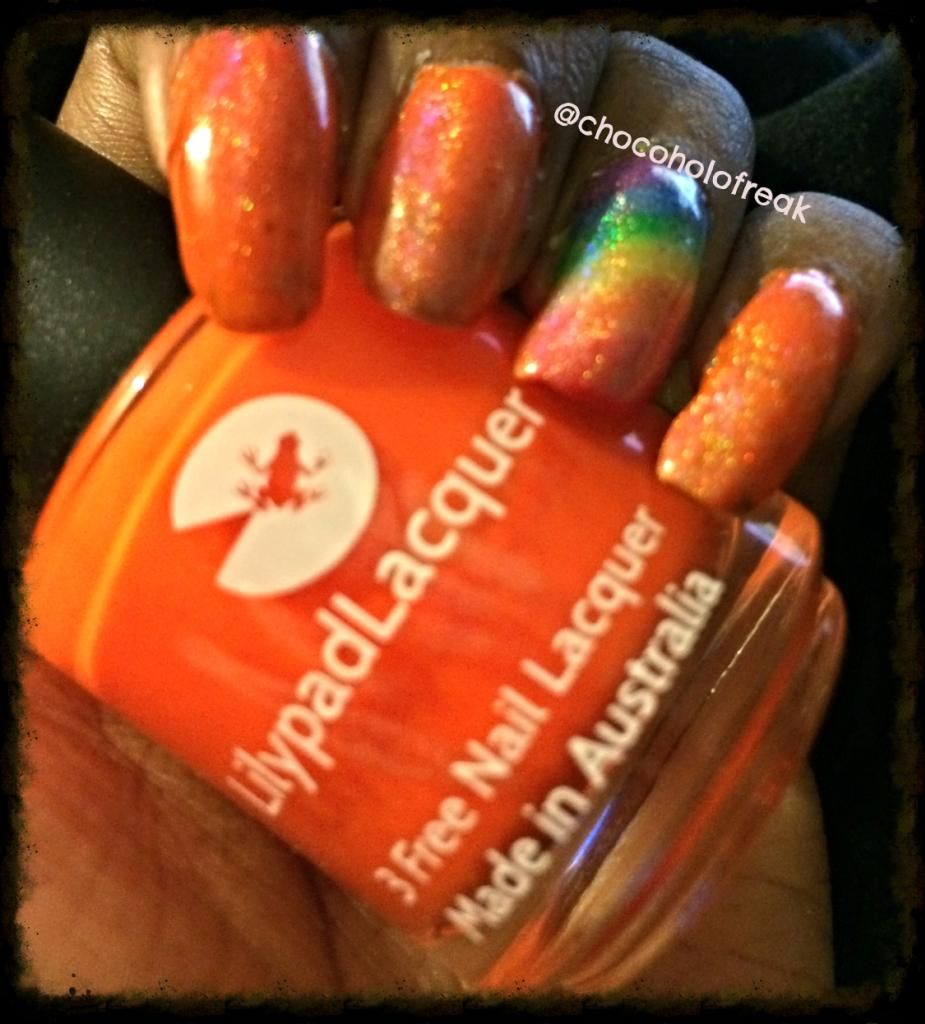 P.S: I found a picture close to the shoes I remember finding. Do you think this shade of nail polish is similar?
Check out the other lovely ladies who are participating in the Orange Link-Up!