I haven't done any truly original nail art in awhile, but recently I got a really cute star-shaped ring from
heychickadee.com
I decided to try to do a mani based on the colors in it.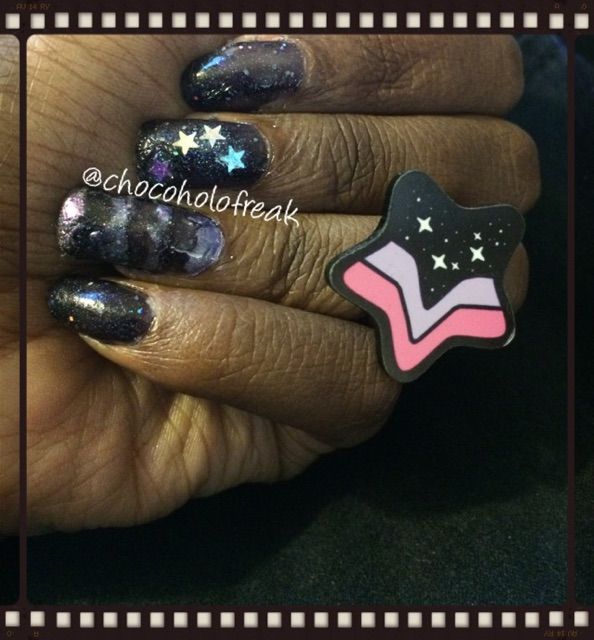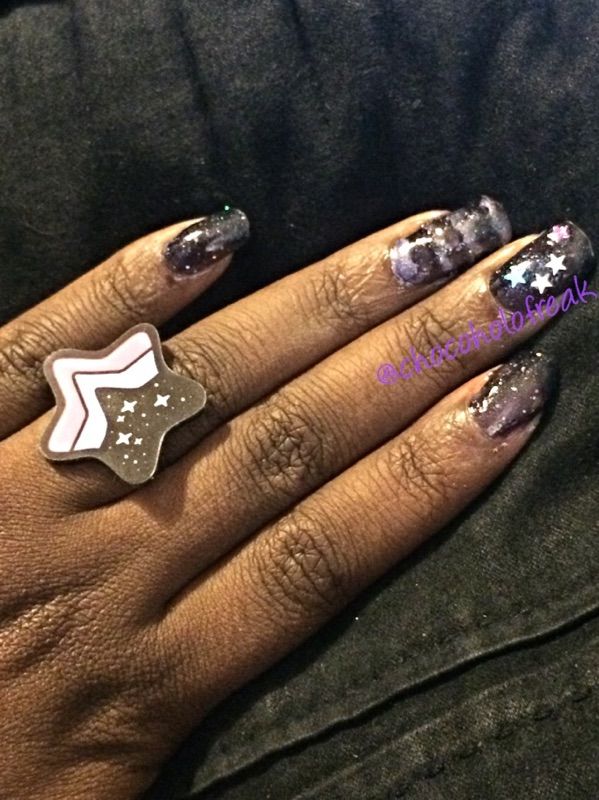 You can't see the colors in the ring as well in this picture.
The polishes I used were Femme Fatale Star's Lament, which is a black jelly polish with rainbow glitter.
On my ring finger I used chevron nail decals and from top to bottom I used:Enchanged Polish, Kids, Glitter Gal Lavender (whih looks more light pink in the bottle but does look light puple over black). I used a purple in the middle that I don't recall the name of at the moment.
On the middle finger I used Sparkle Nail Lacquer Stars on Fire.
It has a different arrangement of star colors than one of my other favorite polishes by that brand, Star Crazy.