I was able to get my very first Enchanted Polishes, thanks to the lovely Leah at llarowe making sure people could only get one bottle of each color. I got them in the mail yesterday!!
I have been wanting to try some of these colors for months! I wasn't able to get Ocean Potion, since it seemed to sell out in .02 of a nanosecond. I also wasn't able to get any of the Dance Legend holos.
From left to right (over Layla softouch effect in black)- sit back and get comfortable, since I went a little buckwild this time!
I think the thumb is Magical Mystery Tour? It looks so similar to Across the Universe (on my pinky) that I was having difficulty telling. My thumbnail got a crack on the side and broke beyond repair. I tried using the teabag method to fix it, but I couldn't get the glue to stick right.
Hey Jude is on my pointer finger. That was my rogue wonky nail, but it broke :( I don't know why Hey Jude looks so silver in the pictures. I thought it would look more similar to my ring finger.
My middle finger has Ciao Milano on it (similar colors to Magical Mystery Tour and Across the Universe, but made entirely of glitter!) It reminds me of Jupiter Aurora by Coco Allure. Has anyone done any comparisons?
I also put a holo I got from Pixie Polish on top of Ciao Milano to add some extra rainbowy-ness.
My ring Finger has Deviantly Daring by China Glaze. Then I added Cosmic Forces by Girly Bits to add a blue tint. I also got my first NFU-oh's (I heard the flakies are being discontinued soon!) I tried doing a split of the flakies #54 and #56.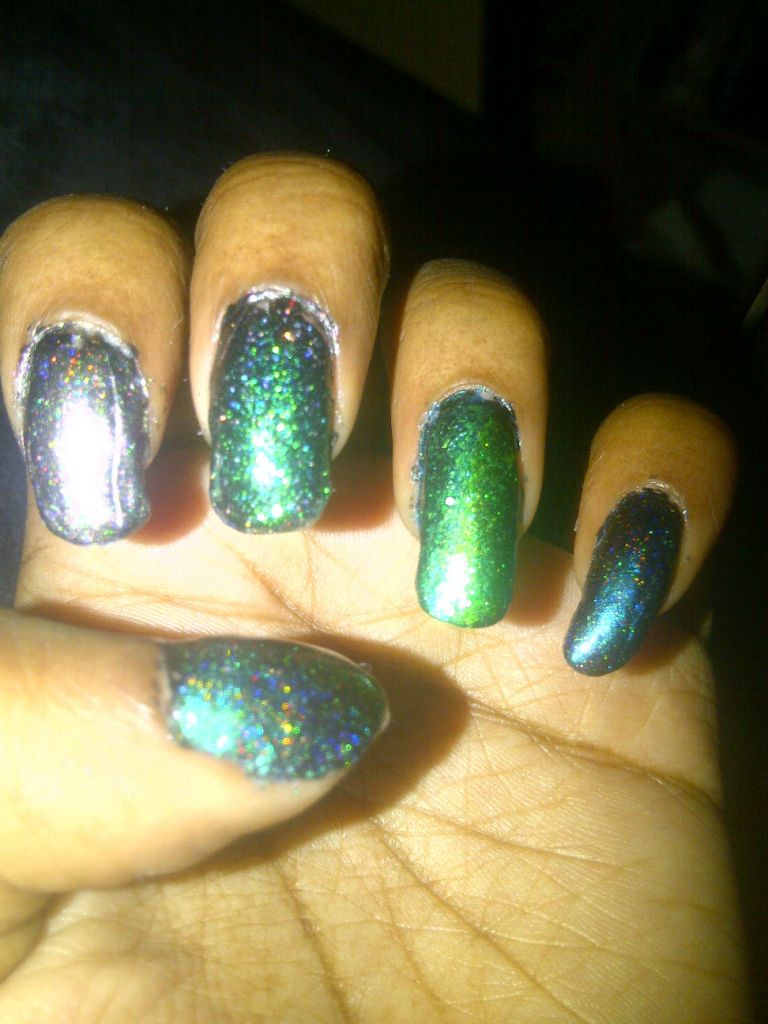 I guess you can see the flakies more from this angle: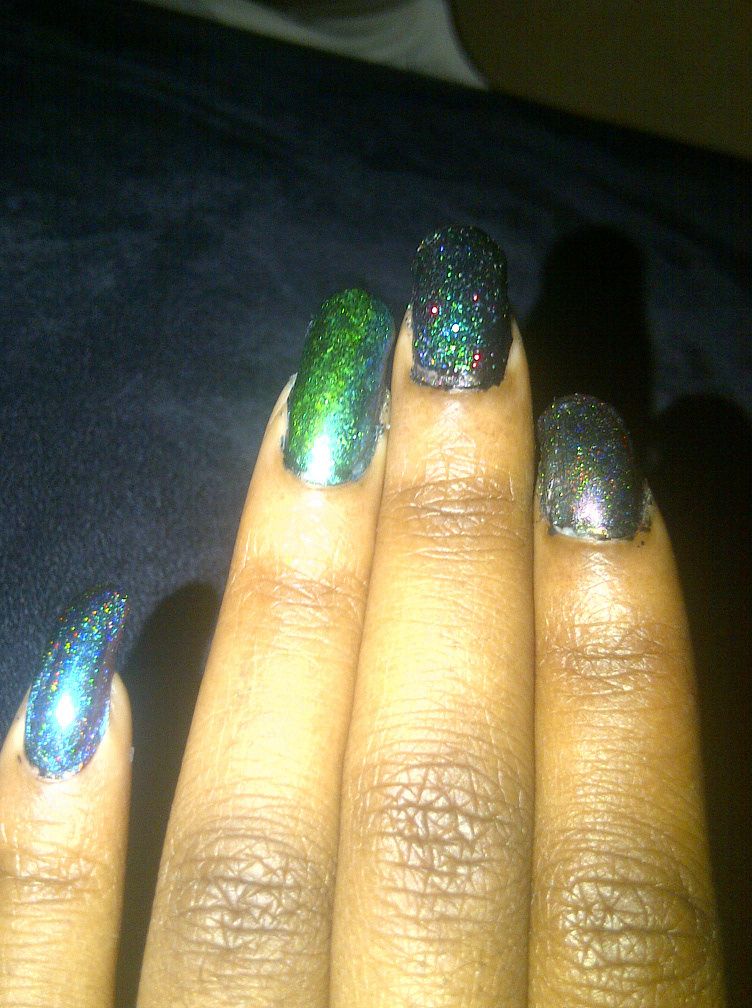 (Excuse the cleanup- at first I tried using Orion by Crowstoes on my pointer finger but I didn't like the shade of green it turned out as.. but for some reason the green in Hey Jude is not wanting to show up in these pictures
at all!)
Enchanted is also known for their lovely packaging. They have a castle on both the bottle an the box.
With flash in my bathroom lighting, there's too much glare to see it: (Holding a bottle of Hey Jude- notice my pointer fingernail now looks purple instead of gray/silver? The bottle also looks kind of purple)
With the flash off, you can see the famous castle logo, and the bottle and my pointer finger FINALLY look green!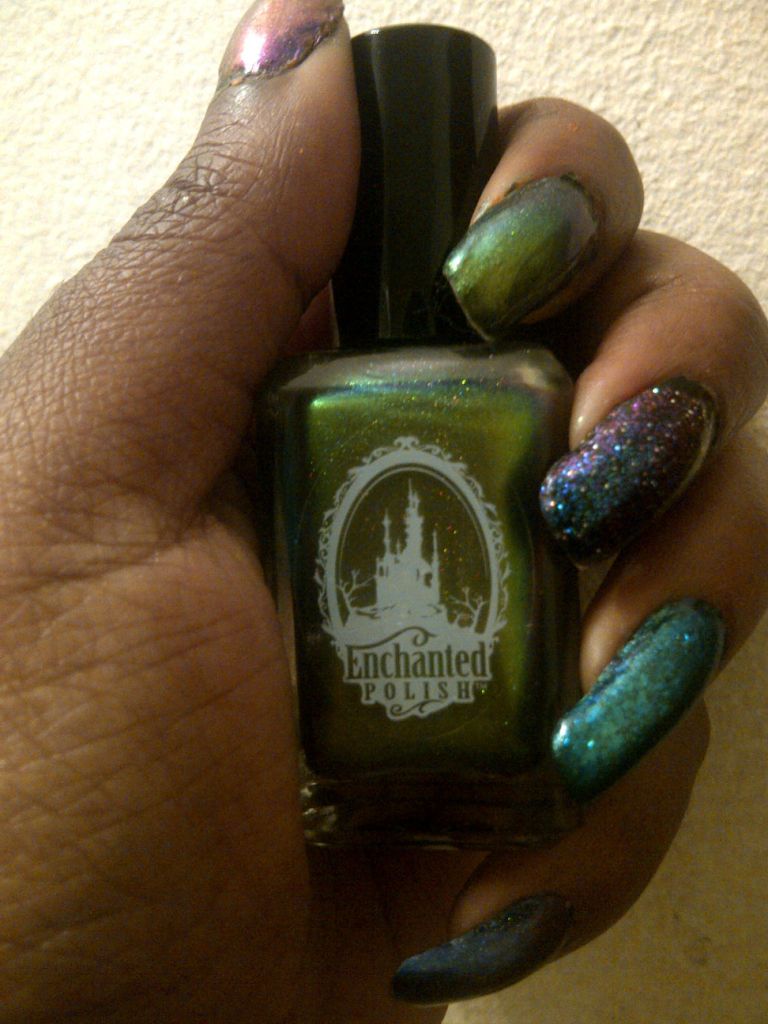 The logo also reminds me of a cool Gothic clock that style.ly had on their Facebook page the other day. That picture is
here
.