I will have a lot of exclamation points in this post, because I waited about a month for this polish to arrive!
I was so happy to get a knock on the door from the mailman and see a box with Russian writing on it!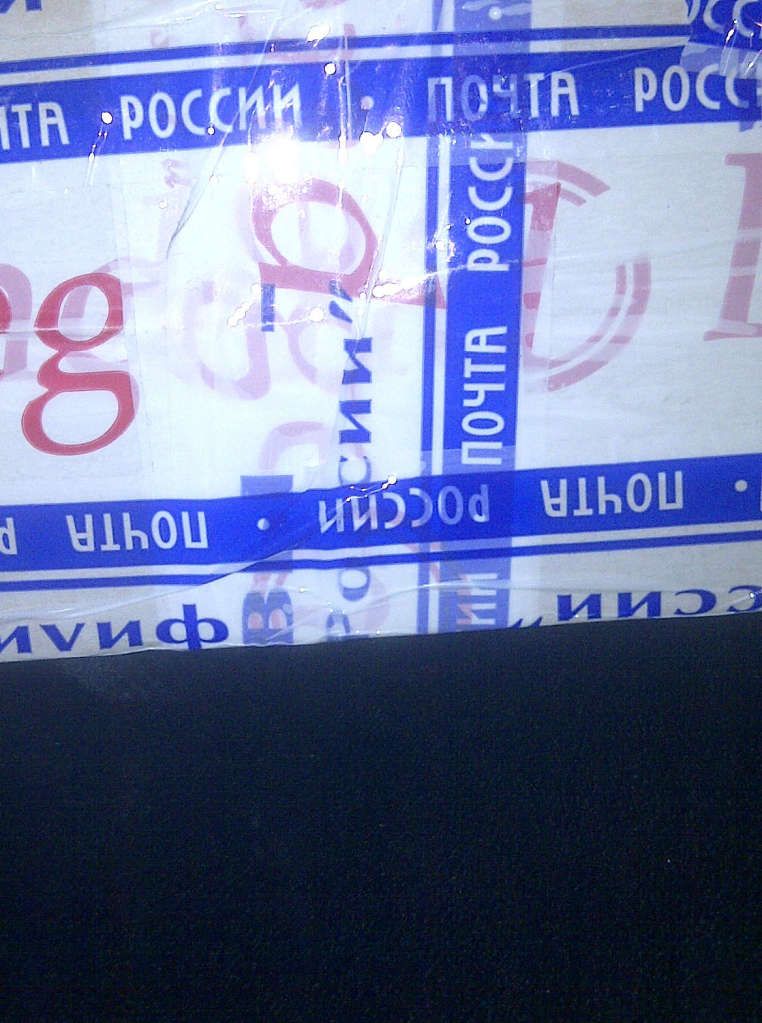 And you know me- I can't just wear on one color at once.
I am wearing: on my pointer and pinky finger: New Prism no 4 Optical Illusion (red toned purple) middle finger New Prism no 10 Cosmic Rainbow (blue toned purple) and on ring finger (accent nail) the sahara crystal amethyst. I used Zoya Pixie Dust Dahlia on the tip- I thought the black and purple would look really cool together.
These first two pictures were taken inside. The polish is so reflective(!) that it looks like there is polish on the palm of my hand(!), but there isn't! Unnecessary exclamation points FTW!!!
I accidentally got a blurry picture- I have seen some bloggers say they blur photos to emphasize holo/glitter in polish but you guys get to see the natural result of my shaky hands LOL
This was taken outside the next day. I really don't have words for how beautiful these colors are!