I'm finally starting to get caught up on the backlog of swatches on my phone!
This is from the "Good luck mani" I did on the day of the Enchanted Polish restock on her Big Cartel website... it didn't really work LOL. I really wanted August 2013 (is anyone shocked that I wanted blue?) and a couple of the other new colors, but alas.
Have any of you ever lost a sticker on your polish and not been able to figure out what color it is? I'm having that problem with one of my Elevation polishes right now! So without further adieu, I'll let you look at some pretty pictures and see if any of you can hazard a guess as to what this is?
This lucky mani consists of:
Liquid Sky Lacquer Dewdrops, Nail Nation 3000 H2-OHHHH, Enchanted Polish Electric Feel with the mystery Elevation Polish on top, and Bellskandi Blue Dolphins. (somehow these polishes also turned out to be coincidentally wate rnamed in theme, aside from Electric Feel)
By the way, does anyone notice how similar in color Dew Drops and Electric Feel are?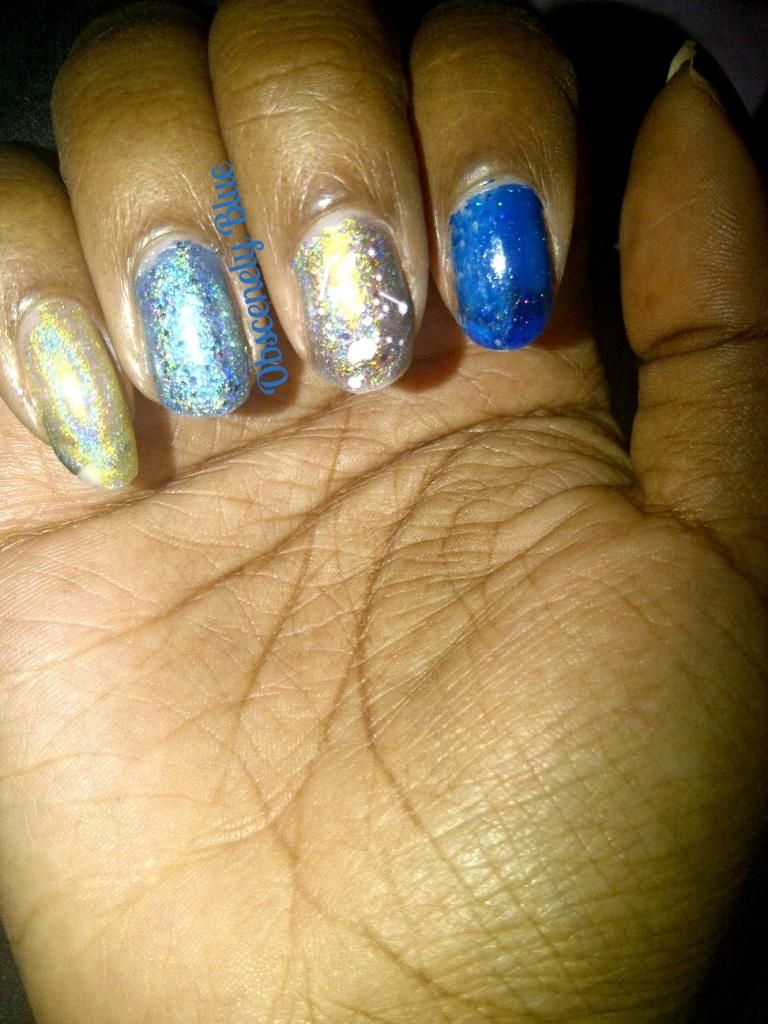 I love the holo in H2-OHHHH! In the above picture you could see the lovely blue sparkles. In this pic, you can see the rainbow.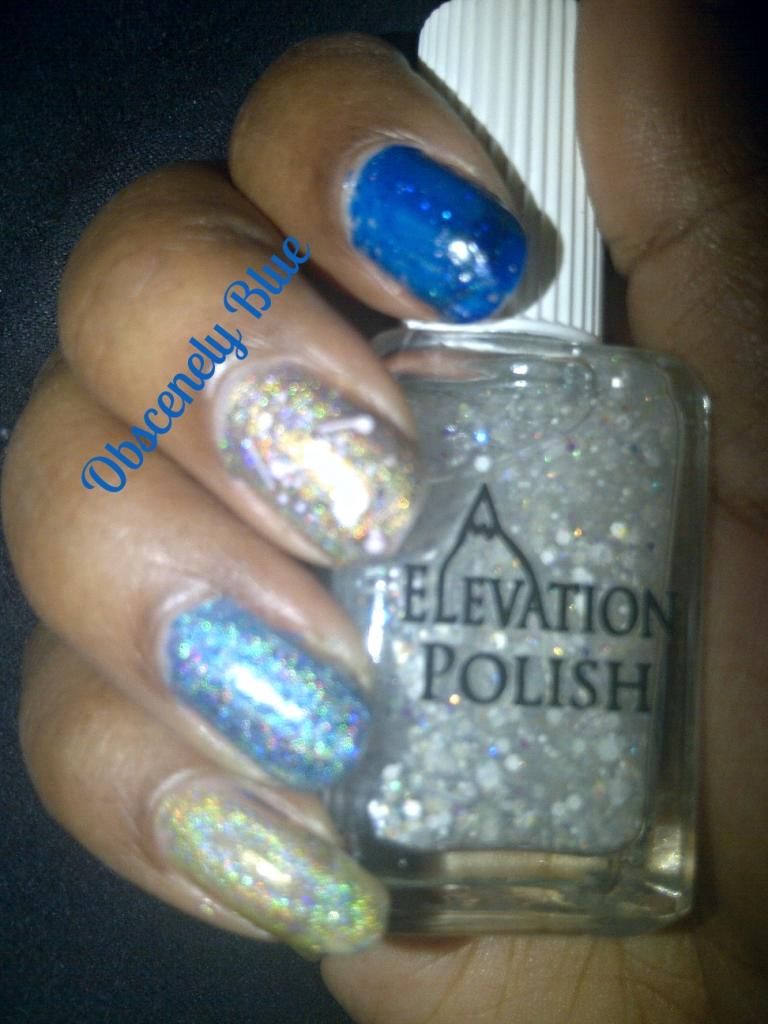 By the way, am I the only person who thinks about this song when they think of Elevation Polish?